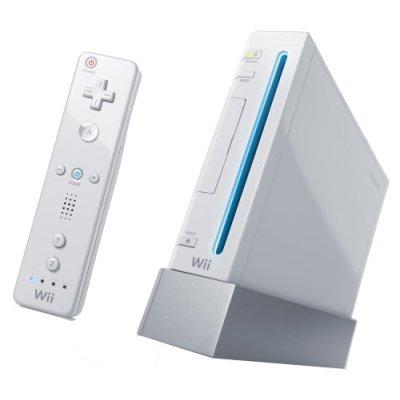 Wii is the latest game consoles from Nintendo, which has in the games and gaming consoles very long and rich history. Name console originated from the word "WE" which translated in English means MY. Wii is "NextGen" console 7th generations, between competitors from NextGen consoles include Sony Playstation 3 and Microsoft Xbox 360. Each of the three consoles brings to his best. The Wii is a method of control. Nobody else have anything similar netroufl. Other betting on the classic control (gamepad), and amazing graphics, Nintendo bet on a very decent graphics and revolutionary control and pay it. Consoles addressed not only children but literally representative of all generations from children to pensioners and led to the Wii title Sellers current game consoles around the world.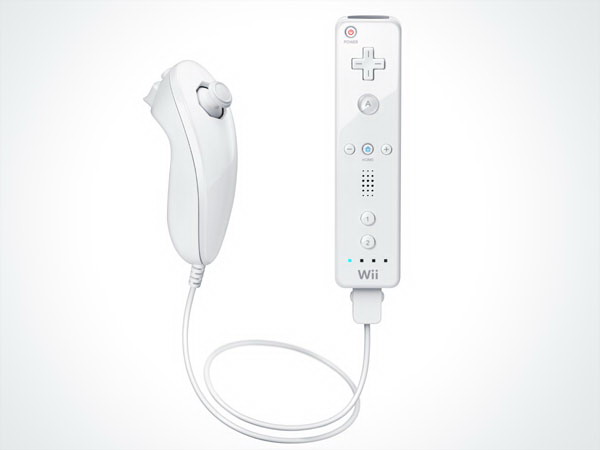 What is so revolutionary Wii controls? Games are controlled via a wireless controller that contains the WiiMote technology in response to movement of the hand of the user / player and brings a new dimension to gaming. With accessories such as additional Nunchuck control, sensors, etc. BalanceBoard washer allows Wii experience of the game like no other game consoles. Wii thanks to integrated Wi-Fi technology allows online gaming, but also the purchase of her online store is a great archive contains the game over the past 20 years.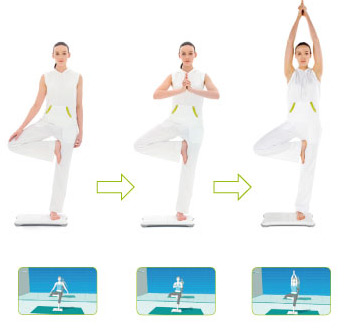 Add to this the exclusive design with dimensions of 44 × 157x215, 4 mm, the largest quantity of accessories for console as when produced, the possibility of playing games from the GameCube (drive takes 12 cm and 8 cm disks) .... it is the top console with a huge potential not only to entertain you alone, but groups of people. If you want to improve the physical, there is the Wii Fit which ohlídá and you learn you practice.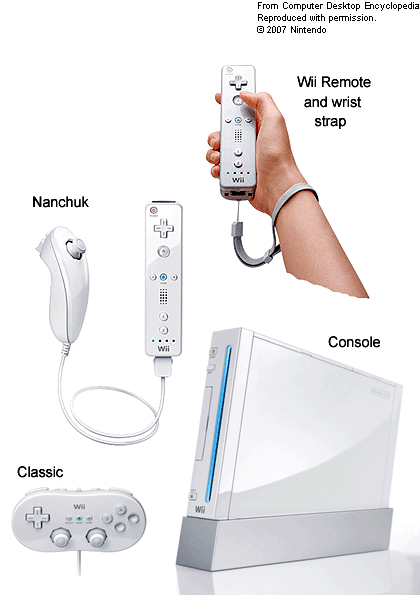 TECHNICAL INFORMATION
(Source: mojenintendo.cz)
On board there is a Wii system, 512 megabytes of memory, two USB 2.0 ports and built Wi-Fi adapter. Slot for memory cards-Secure Digital (SD) will allow players to additionally increase the memory capacity of the system. The whole concept of Wii system has been developed with regard to the smart and compact design, the latest advanced technologies to minimize energy requirements both in service and even saving "WiiConnect24" mode.
Processor
PowerPC processor (with a code indicating "Broadway"), "heart" Wii system has been produced advanced 90 nm SOI CMOS technology, which is not part of IBM. IBM processors and those produced directly.
Graphics chip
Executive graphic chip making from each Wii title breathtaking visual experience has been developed by the renowned Canadian company ATI.
Communications
Wii can be connected to the Internet even when turned off. The "WiiConnect24" ensure uninterrupted access to the surprising improvement and extension of her, regardless of whether the players play or not. Connecting to the Internet can be made either wirelessly using IEEE 802.11 b / g, or using a USB 2.0 LAN adapter. Wii also offers the option of wireless communication system with the pocket Nintendo DS.
Carriers
High-quality optical drive can cope with both dvojvrstvými dvanácticentimetrovými medium for the Wii and is osmicentimetrovými drives for GameCube, with which the system is backward compatible
Other features
Wii will include four inputs for the classic GameCube controller and two slots for GameCube memory card. In addition, Wii will offer more výstupov AV port for component, composite and S-Video video signal.